We're excited to announce our keynote speakers for Forge DevCon in Darmstadt, Germany!
Forge DevCon takes place on October 14, which is the Monday before AU Germany (October 15-16). Registration is open for both Forge DevCon and AU Germany. Please note that Forge DevCon is in English, while AU Germany is in German.
Meet the speakers
Frode Tørresdal, Head of Development, Norconsult
Frode Tørresdal is head of development of the BIM and Structural Engineering department of Norconsult Informasjonssystemer. He has been a developer on various BIM and CAD platforms since he joined the company in 1999. In the last few years Frode has worked a lot with the Forge platform and has also spent some time investigating augmented and virtual reality.
Chris Acheson, CEO and Founder, CADshare
Chris Acheson is a Chartered Mechanical Engineer with 20 years of experience working with both OEMs and plant operators. He is passionate about using digital transformation to allow manufacturers to not just do things better, but to do better things. Chris started CADshare in 2014 and devotes his energy to ensure manufacturers can gain real value from the introduction of new technologies. Focused entirely on the Aftermarket, Chris' mission is to make identification and ordering of spare parts—the cornerstone for any good Aftermarket business—seamless.
Rachel Chalmers, Director of Forge Transformation Growth Boards, Autodesk
Rachel Chalmers is the Director of Growth Boards for Autodesk Forge, co-ordinating risk management and strategy across the cloud platform. Before joining Autodesk, she spent six years in venture capital, leading investments in Docker, Honeycomb and Wit.ai (which was acquired by Facebook). Rachel was a founding employee at 451 Research, where she built the infrastructure practice and covered over a thousand startups from seed to exit. She graduated from the University of Sydney and Trinity College, Dublin.
Bryan Kirschner, Director of Forge Research and Strategy, Autodesk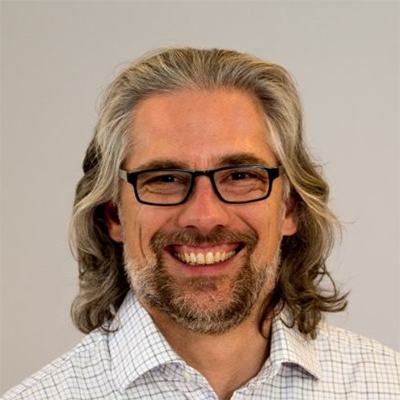 Bryan Kirschner is the Director of Forge Research and Strategy at Autodesk. Prior to joining Autodesk, Bryan was at Google, where he helped organizations understand the power and potential of APIs, from recent changes to 5 years in the future. He brought to bear best in class data, insight from experts, and wisdom from practitioners to help leaders take action with conviction and confidence.
Get your pass today
Have you got your ticket to Forge DevCon in Darmstadt, yet? Register here - passes sell out quickly!