Call for Proposals – AU London, deadline January 31, 2018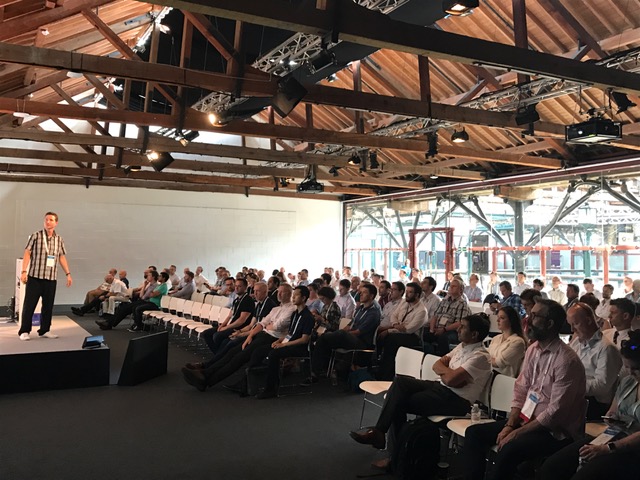 Adam Nagy teaches his class "What the heck is Forge?" at AU London 2017.
Autodesk University (AU) London is returning to the Tobacco Dock this year on June 19-20. The event is the premier learning opportunity to train up on Autodesk software and learn about new innovations from companies around the world.
The Call for Proposals for classes is open, with applications being accepted until January 31. And we want to hear about your great Forge projects! Become an AU Speaker and share how you are demonstrating the power of the cloud and the agility and flexibility the Autodesk Forge platform offers.
It's a great opportunity for you to share your knowledge and software expertise, become known and make connections with designers, engineers, educators, and business professionals from around the world. Autodesk customers are adopting Forge now and want your point of view as someone who has successfully deployed Forge solutions.
AU London is the ideal place to position yourself or your organization as a "Thought Leader " and Forge expert. Whether you are a developer, System Integrator or Consultant – the community is interested in hearing about your challenges and successes building with Forge. AU welcomes submissions that showcase industry practice, innovations, and other developments across a variety of topic areas, especially proposals on the use of the Forge Platform APIs across multiple industries.
We look for topics that:
Are geared towards addressing general customer audiences
Show how Forge benefits your and/or a customer's business
Focus on workflow performance and the benefits realized from implementing Forge
Worried that you don't code? Don't be!
We want to hear the story behind the code and about the business opportunities created by working with Forge and cloud-based solutions. Click here to check out the sessions from last year's event and get ideas for your class.
So, have you found creative ways to integrate and use Autodesk Forge in projects or for your IT Infrastructure? If yes, then we want to hear from you!
Do you have a customer who can talk about benefits and opportunities leveraged by Forge technology? Perfect - bring them with you!
Visit the Call for Proposals website for further information including selection criteria, class formats and to submit your proposal.  Reminder, the deadline for submissions is January 31, so don't delay. Submit your class proposal(s) today!