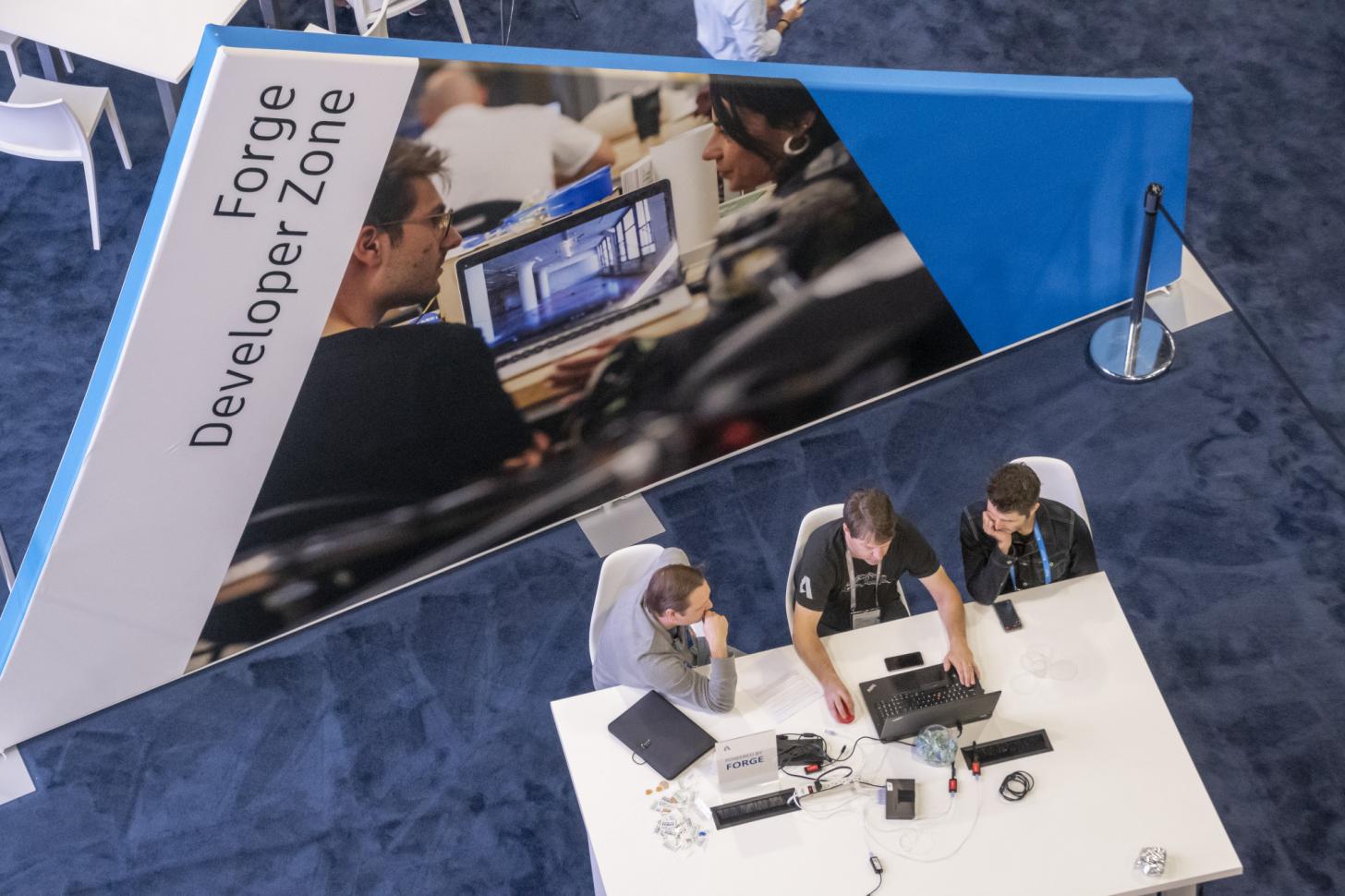 Autodesk University 2020 is coming soon! Registration opens on September 16, so be sure to mark your calendars and join us November 17-20. As AU has been reimagined virtually, so has the Forge experience. This year, rather than hosting a Monday pre-conference, Forge will be integrated into AU 2020 as a central part of the global digital conference.
This year the main line-up will feature a Forge Keynote airing on the first day of AU. Join us to hear the latest on Forge from Autodesk leaders, as well as current customers and partners across industries who are already using the Forge Platform to build new experiences, bridge industry gaps, and harness their data to make it work for them. We will also have Forge content tailored by industry that will be available on-demand, if you want to drill even farther down into how Forge can help you in your target industry and check out what your peers are working on.
The Forge team is also hosting a hackathon in the week leading up to AU, as well as providing a number of fun surprises, challenges, and opportunities to engage and network throughout the week. We will share more details as the event gets closer, so keep an eye out. Classes have been selected—congratulations to those whose proposals were accepted. Stay tuned for more details on the Forge classes you can expect to see this year.
So bookmark the AU homepage and get ready! There is no cost to attend, but you will still need to register to participate and gain access to live and on-demand content. Now, more than ever, we want to support your success and bring the AU community together to connect and share knowledge.
Be sure to subscribe to the Forge Community Newsletter to stay on top of important announcements and updates and follow Autodesk Forge on Twitter, Facebook, and LinkedIn.