Meet the Forge DevCon Team: Jaime Rosales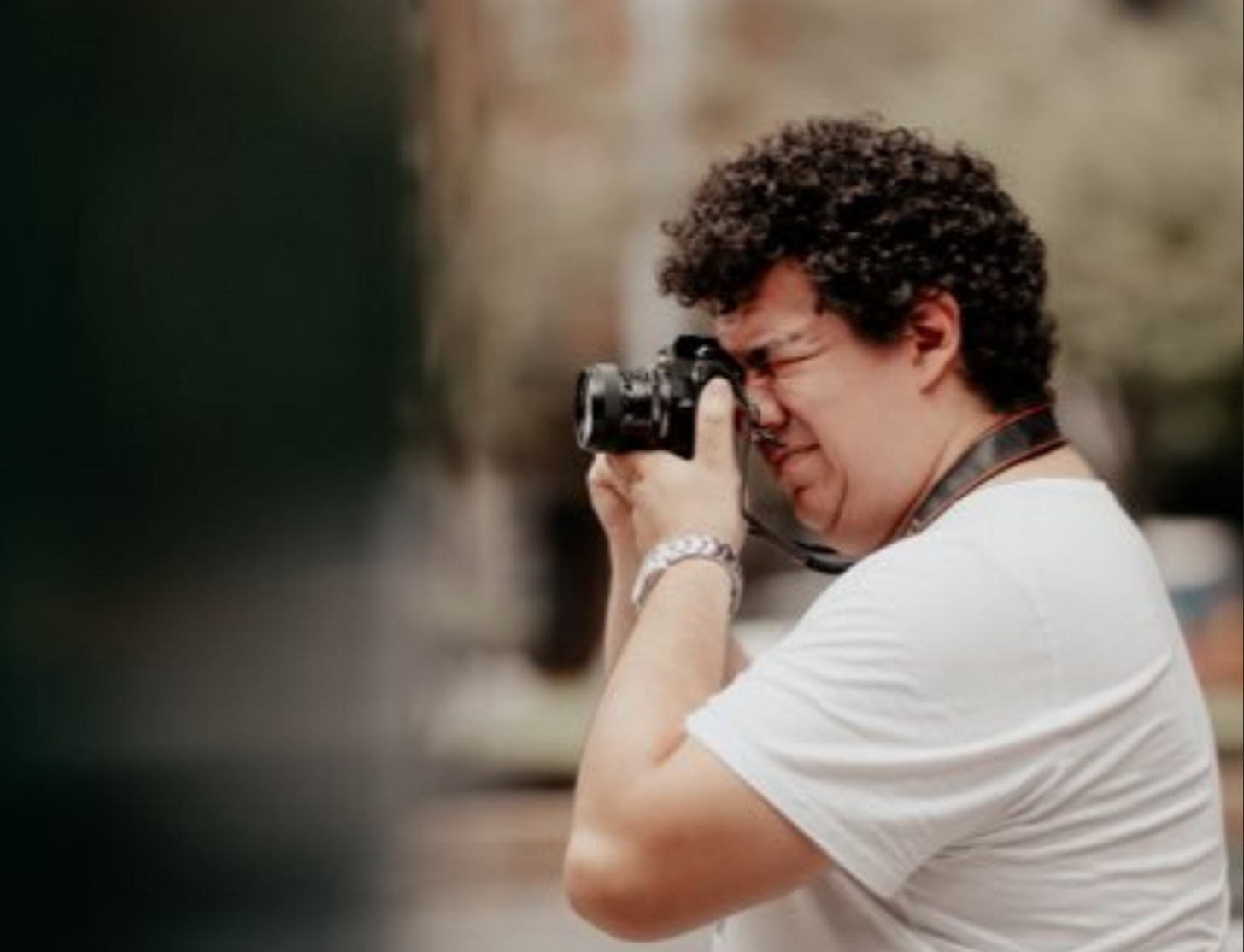 We had a chat with Jaime Rosales, a developer advocate in the Forge Partner Development Team. He tells us about his background, his experience at previous Forge DevCons, and his love for Ruby Murray chicken from London restaurant Dishoom. 
And if you're curious where to find Jaime?
Follow his awesome twitter handle at @AfroJme
Monday November 18 at Forge DevCon he's teaching the Learning Lab: Your first Forge Dashboard

Tues-Thurs November 19-21  he'll be on the AU Show Floor in the Forge Developer Zone

Wednesday November 20 he's teach a class with our friend Tom "Elvis" Jones from Amazon - Forge and AWS: A perfect match
Now let's get to know Jaime!
Can you tell me your name and what you do at Autodesk? 
My name is Jaime Rosales, and I am a senior developer advocate for the Forge Partner Development (FPD) Team. A simple description of my role would be: "I'm a coder who enjoys talking to people to empower them with our business and technical knowledge." I basically help out customers to adapt new technologies from Autodesk; in this case, the Forge platform.
I approach customers by suggesting how implementing Forge into their business can benefit them with their transition to a cloud environment. Once they see the potential of migrating to the cloud, I begin to advocate this solution so the client can implement the technology into their business.
I am Hispanic, Spanish is my native language, so I've started organizing events around Latin America as well. I ran the first Mexico accelerator this past May. I'm planning another one in Colombia next year. They have me all over the place (laughing).
Can you tell me a little bit more about your background?  
I went to school in New York. I did a computer science and art studio double major. I've basically been around computers since I was little. My dad was one of the first software engineers in Guatemala, so I grew up around that environment. I was coding in Pascal in middle school, and from there I learned C++, Delphi, a bit of COBOL—thanks Dad—etc.
I learned English when I was 18. Since most of the coding books were in English, I had to try to learn and understand some of it. I'd listen to English songs all the time, and so my ear was kind of trained in order for me to come to school in the US. So, I took a year off after high school in order to learn English. 
When I went to college, I actually didn't want to do computer science; I was more interested in the business perspective. But, on the first day of college when they asked me what I was there for I decided to switch at the last second and said, "computer science." So, I started doing all the requirements for the major. At the same time, art was something that's always been very interesting to me, so I wanted to combine that in some way and I focused my double major into doing a little bit more of digital art.
After I graduated college, I joined a startup called Horizontal Systems as their last junior developer. I was with that startup for 6 months. This was actually my first introduction to Autodesk products. I was working with the various APIs from Autodesk products, like Revit, AutoCAD, and NavisWorks.
The company was building a product called Horizontal Glue, a Web-based Cloud base building information modeling (BIM) solution for the construction industry that allowed individuals to upload, merge, and browse building models and eliminate incompatibility issues between different software platforms while facilitating collaboration among project participants.
This was attractive to Autodesk, and in December 2011, we got acquired. So, I joined Autodesk as a software engineer, working on BIM 360 Glue.
Later on in my career, I got an opportunity to join the Autodesk Developer Network's team. Right around the same time we started working with the View & Data API from the very beginning. That was the beta version of a lot of the services that are part of Forge today. Jim Quanci, who's our senior director, always refers to me as "born in the cloud." I've been with this team for 5 years.  
What do you like about Forge and being part of the Forge team? 
I think Forge itself is a big opportunity for our customers today. I think if we want to become a customer company, having a platform of this size does make a difference. Forge itself is giving customers the opportunity to build their ideas that they want to develop without the need of actually waiting for us to create everything. I think Forge gives that opportunity for customers in order to develop their own unique workflows and ideas while using the data they already know and trust. The experience they can create with this kind of application has made quite a lot of difference. Just to see the platform grow from where we've started, from maybe a couple of customers at the beginning when it got launched, to having over 1500 customers now and more applications being developed. It's growing day by day, and it's quite amazing.  
What are you looking forward to (or hope to see) at Forge DevCon? 
Catching up with people that I've met over the past few years. It's nice to hear how their experience has been over the past year. It's always great learning about new ideas they want to develop and what kind of challenges they have that we need to help them out with in order to make the platform better.
Can you tell me about a memorable moment you've had at previous Forge DevCons?  
I really liked the keynote presentation last year.  To me, this was like, if something didn't make you believe in the platform before, having people like our leadership running this definitely makes you believe it. It's an exciting time to hear what they have to say about Forge and how they care so much about the customers and the success of the platform to be used both internally and externally. If the platform itself works for us internally, it's going to do wonders externally.
Now for a fun one. If you could imagine any technology possible, what would you imagine and why? 
I am a big foodie. I love all kinds of food; I go to new cities and I take people out like its my own city already because I did all the previous research on restaurants before. If I can get my food teleported, that would be amazing. For example, there is this place in London that I love. It's an Indian restaurant. I was in London for a week, and I went three times. It's called Dishoom. In addition, the best sandwich I've ever had in my life is in Florence. I live in New York, and we have plenty of options and amazing food. But some days, I'm just like, "Ugh, I'm craving this amazing Ruby Murray chicken from Dishoom in London." I'm not going to take a plane and go there...well, actually, I think I'm crazy enough that I would do it at some point…but if I could have a seamless Postmates-meets-teleportation, that would be nice.  
Image courtesy of Dishoom