Autodesk Forge Certified Systems Integrators were trained by Autodesk experts to provide customers with reliable support resources. These trusted partners have proven track records of helping businesses build software integrations within existing systems, and deploy custom, Forge-powered, cloud-based solutions. You can find the full list of Forge Certified Systems Integrators here.
Not sure where to start? You can meet some of our amazing integrators next week at Autodesk University 2020. Ron Locklin, Director of Forge Strategy and Marketing, is hosting a live panel session featuring five of our trusted SIs. Take a second to meet a few of our panelists.
And make sure to visit each and every one of our SIs at their booths in the AU Expo Hall!
Varun Bhartiya, Chief Executive Officer and Co-Founder at nCircle Tech
Varun is the "Chief Storyteller" at nCircle. He has been passionate about coding since he joined General Electric (GE) aviation in India, and developed applications for Aircraft engine blade profile designing and optimization. His contributions earned him the accolade of "Debutante of the Year" (most reputed award) 2008 at GE. After a few years at GE, Varun moved to 3DPLM (a joint venture between Geometric and Dassault Systems) and worked on implementing 3D Fluidic module in CATIA which enables designers to design various Piping and HVAC Designs. In 2012, along with Tarika, he incorporated nCircle Tech with a mission to create an impact in the 3D Visualization software industry and make 'Time' for people; by solving challenging problems, developing cutting-edge solutions, and providing delightful service to passionate innovators of the industry.  
Frank Schuyer, Chief Executive Officer and Founder at Xinaps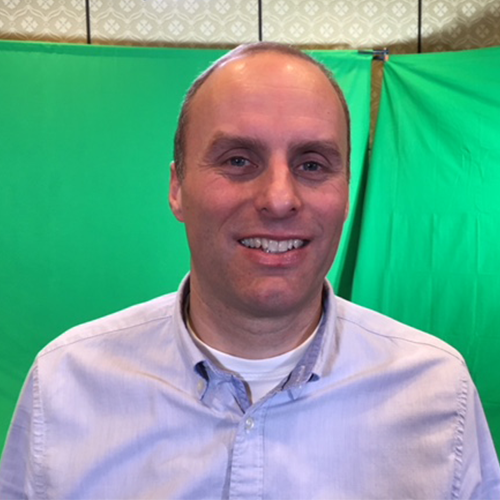 Frank is the founder and CEO at Xinaps. A serial entrepreneur and an innovator by heart, Frank is constantly working on better, easier, and smarter ways to make software peoples lives more fun. With over 20 years of experience and a different look on processes, people, and interfaces, he brings software to the next level.
Frank is a firm believer in a lean, pragmatic, and simple approach to the more complex business of today. With the love around his family, business- and sports, his passion in driving industries forward, and he would like to contribute for the better.
Igor Tsinman, President at AMC Bridge
Igor Tsinman is the president and co-founder of AMC Bridge, which has primarily serviced the Engineering, Manufacturing, and AEC software communities since its inception in 2000.
Before co-founding AMC Bridge, Igor held engineering leadership positions at various software companies, including Torrent Systems, TRUE Software, IDD Information Services, NPC Freight Services, and Parametric Technology Corporation. In all these positions, he managed distributed projects, implemented complex design and architecture, and ensured smooth information flow between the business and technical parts of the organizations.
Igor holds an MS in Physics from Ukraine State University in Dnipro, Ukraine. He has a US patent on distributed system architecture and has published several papers on software development and advanced simulation systems.
Thomas Perpère, Business Development Director at Capgemini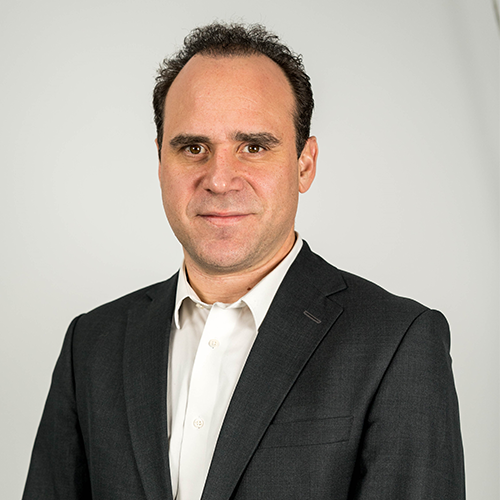 After starting his career in communication and consulting in branding strategy for large groups, Thomas joined the world of startups as head of business development and strategic partnerships for one of the European leaders in 4.0 solutions for industry. He joined Capgemini in 2019 in the Custom Software Development (CSD) practice as Business Development Director for three offerings: Reflect IoD (digital twin for operation and maintenance), Smart Territory, and Intelligent Building.
A graduate of INSEAD, Thomas has a strong international experience, with 5 years spent in the United States (Atlanta, Austin, San Diego), 3 years in China (Hong Kong, Shanghai), and 3 years in England (Birmingham).
Mark Brouwers, Senior Consultant at Cadac Group
Mark is a Senior Consultant at Cadac Group. He graduated in 1989 with a MSc in Mechanical Engineering and spent the next few years as a CAD coordinator at Hörmann using Prime Medusa. For the next 17 years, he worked as a CAD administrator at LAG Trailers, where he became proficient in using Catia, Autocad and ProE. Over the course of his tenure at LAG Trailers, he evolved to a Senior Developer role, where he developed an ERPsystem with integrations to ProE and AutoCad. For the next 10 years, he was a Product Manager and Structural Engineer of a modular building system at Warsco and, he worked to develop a product configurator using Autodesk Inventor ETO. In 2019, he joined Cadac Group as a Senior Consultant and Developer, specializing in integrations with CPQ (KBMax) and Inventor/Revit.
Remember, if you haven't already signed up for Autodesk University, you must do so to get access to all the incredible on-demand content, as well as the live sessions (like this one)! There is no cost to attend this year's event. See you at AU!