The first virtual Forge Hackathon took place during the week of November 9-13, as part of Autodesk University 2020. More than 100 participants formed 30 teams across 10 time zones to code Forge applications during the week and tackle the 5 challenges, which were graded on the following criteria:
Innovation—Show us an application that does something no one has seen before! The more creative, the more points you get.
Elegance—How easy is it to use your app? Is it intuitive? Does it offer a stellar user experience?
Business problem solved—Does your solution have real world benefits? Can you deploy it live for people to use and solve their real world business problems?
Progress made during the week—The more you can accomplish during the actual week of Nov 8-13, the higher you score with the judges.
Depth of Forge use—How many Forge APIs and services were you able to leverage? The more you combine, and the more advanced use of the platform the more points you can score here.
Wow factor—Is your app jaw-dropping? 
The teams were busy and the Slack channels were busier—more than 50 Autodesk engineers were on hand to provide 24/5 support for these innovative developers. Hackers were challenged to build applications that solved an industry problem in a creative way, or just to use the massive capabilities of the Forge platform to code something fun.
Our 5 judges actually did have quite a tough time choosing the winners in each category—and in awarding the Best of the Best Forge application—but in the end, 6 winners were chosen.
Watch the Hackathon Showcase below to see full demos from each of our winners.
And the winners are... (Insert Virtual Clap sound here)
The Expendables
Thinking outside the box with BIM
Here we were looking for the most creative ways to interact with a BIM model, while adding significant value to the user workflow. What would your BIM manage love to be able to do, but never in a million years think was possible? 
The Expendables team was made up of Jonathan Lysiak, a Software Engineer at Earthcam, and Renzo Rios Rugel, an Innovation Consultant at Lambda. Their goal was to create an application that can clearly display data to the user in a creative way. They created a front-end, visual task manager to surface visual data like models and locations. They get to take home shiny new Apple Watches for winning this category.
BIMVIRTUAL
Most Innovative Digital Twin
Judges were looking for a smart digital twin they've never seen before, that offers best-in-class monitoring and analysis. 
The BIM Virtual team included Patrik Johansson, Founder & CEO, Henrik Ljungberg, Innovation Manager, Pontus Sahlberg, Lead Developer, and Tony Håkansson, Full Stack Developer. They wanted to democratize and simplify the process of creating BIM connected work and progress data in the form of a digital twin in Construction, saving time, reducing risk, and improving efficiency. 
They are now the proud owners of the iRobot Create 2 Programmable Robot!
Codeo
Best Data Visualization
High performers in this category showcased a clean, simple solution that makes it easy to bring forward the most valuable data at the right time.
Codeo focused on solving catalog issues. The Codeo team included Tolgay Hickiran, Founding Partner, Kadir Haktan Yücesoy, Project Intern, Hamdi Damar, Long-Term Project Intern, and Megmet Yildiz, Project Intern. They created an internship program to learn Forge together, and decided to extend their partnership into the Forge Hackathon. During the week, they focused on solving problems of eliminating visualization revision, keeping an up-to-date catalog, and letting their customers make additions to models. 
Codeo won brand new Apple iPads!
Daqs.io and Perkins & Will I/O
Best Workflow Automation
Teams focusing on this challenge wanted to answer the question: "How many tedious, manual processes can be automated?" Many of them used the Forge Design Automation APIs, which offer many services to help automate repetitive tasks, freeing up time and energy to focus on more complex workflows. 
Two teams actually tied for the Best Workflow Automation application—DAQS.IO and P+W I/O. They are now the proud owners of new Bose Noise Canceling Headphones!
DAQS.IO, made up of Mark van den Bulk, Software Developer, Daniël Gijsbers, Design Automation Consultant, and Michel van Geel, Software Developer, wanted to develop an application to open up communications between structural and MEP disciplines. During the Hackathon week, they explored the possibilities of creating, managing, and viewing recesses in a dashboard.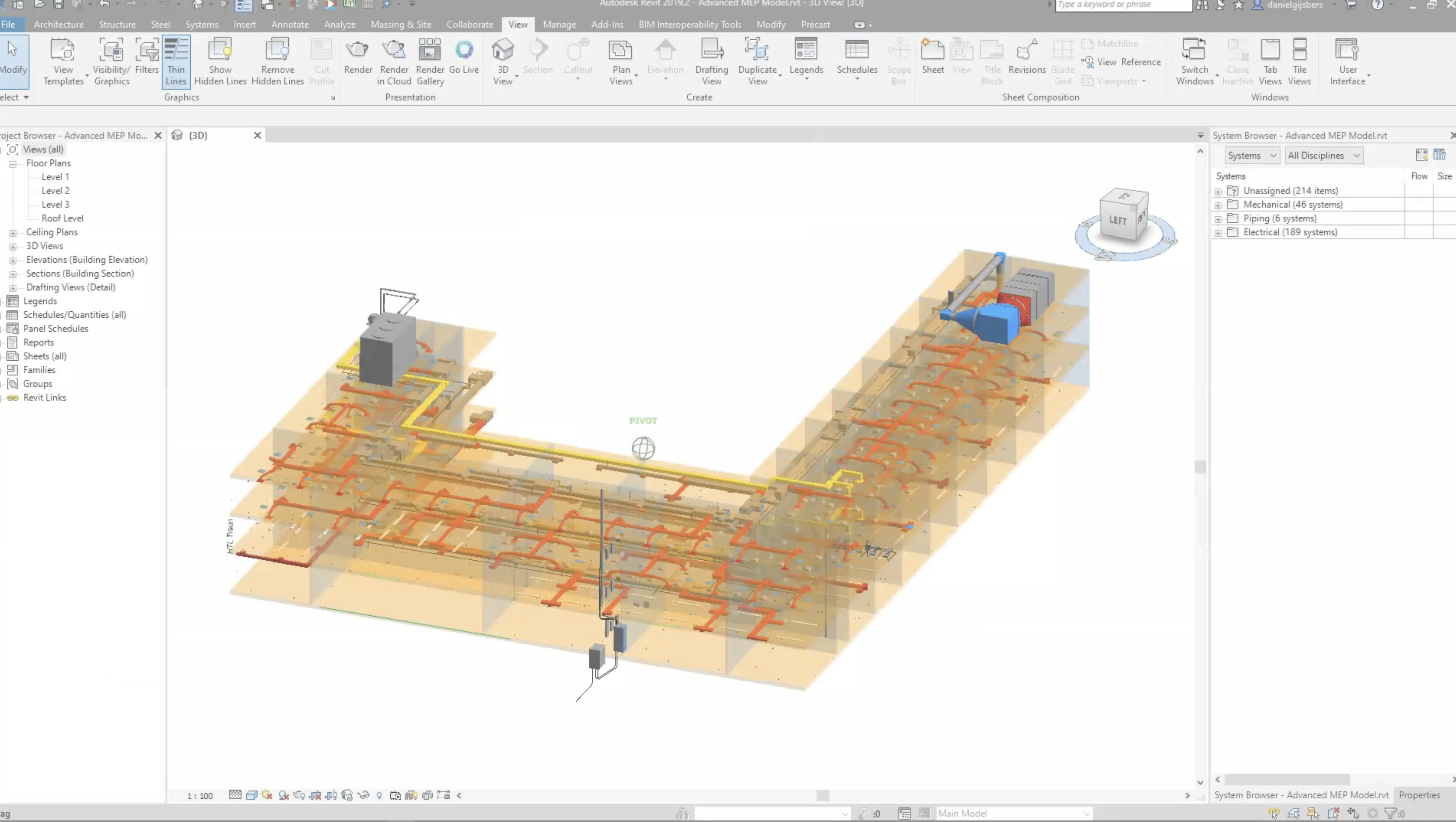 Perkins & Will i/o brought together a cross-functional team consisting of Thomas Kearns, Tech Lead, Tina Lam, Frontend Developer, Chan Youn, Fullstack Developer, and Amanda Gentle, UX/UI Designer. They built a new prototype of a dashboard on an earlier version to track the speed and accuracy of hospitals dealing with COVID-19-related surges. They found a lack of asset-level data to feed into their Revit models, so they spent the week of the Hackathon developing a way to tag and create those assets, as well as set up a process by which they could be easily updated in order to allow data to flow quickly into the previous companion application.
Don't Catch Me If You Can
Best 3D Game
This was the teams' chance to get creative with the three.js library. Hackers were encourage to have fun with this one, and the winners certainly did!
Don't Catch Me If You Can built a COVID-19 game simulator in the Forge Viewer. The four-member team was from Carleton University's Advanced Realtime Simulator Lab: Vinu Rajus, Post-Doctoral Fellow, Mitali Patel, Master in EE Student, Omar Kawach, Computer Science Undergraduate, and Ryan Carriere, Computer Science Student. The team decided to gamify a real-world COVID spread model in order to solve problems of integrating large datasets and mapping data.
Don't Catch Me If You Can get to take home the Oculus Quest 2! Just in time for the holiday break.
Honorable Mentions
Many of the teams that made it to Demo Day did a fantastic job, and the two honorable mentions were Honeywell and MPU Cloud out of Moscow Polytech. Both of these teams get to take home the Marshall Acton 2 bluetooth speaker.
Honeywell BC35
One-man-team Michael Ponti, Sr. Advanced Software Engineer at Honeywell decided to tackle the problem of scattered data across distributed environments, and allowing teams to view complex geometric data in different locations while always surfacing relevant, current, and vital business information to quickly deliver the right information at the right time to their customers.
MPU Cloud
Students from Moscow Polytech Andrew Arkipov, Maxim Novokhatsky, Artem Kamaletdinov, and Mikhail Stroganov, created a digital twin that synchronized data in real time with a CNC Machine.
And the Best of the Best goes to...
BIMVIRTUAL !!! (The Vikings)
The BIMVIRTUAL team created a powerful application bringing together BIM, Design, and Construction management. The long hours they put in paid off, as they get to take home a brand new SMEG Espresso Machine to help them in the future when they're burning the midnight oil.
To see each team's demo, make sure you check out the Hackathon Showcase, exclusively at the Forge Industry Destination page at AU 2020.