We are excited to announce our Keynote Speakers at Forge DevCon in Las Vegas on November 12th! Autodesk's own Jim Quanci, Senior Director of Forge Partner Development will act as Master of Ceremonies for the Keynote. Sam Ramji, VP Cloud Platforms at Autodesk will share his high level vision around the Forge Platform and Brian Roepke, Senior Director of Forge Product Management and UX will share more about Forge product strategy. Get to know our Autodesk speakers below:  
Jim Quanci, Senior Director Forge Partner Development, Autodesk 
Master of Ceremonies 
With more than 25 years of engineering and design experience, Jim Quanci has spent the past 20 years developing relationships for Autodesk with leading technology partners around the world. He oversees an international network of over 4000 software partners – third-parties who customize, complement and extend Autodesk Cloud, Mobile, and Desktop technologies. Along with founding the "Autodesk Developer Network," and current worldwide responsibility for software partnerships at Autodesk, Jim has experience partnering worldwide including stints directly managing partners in the Americas and Asia. Prior to Autodesk, Jim worked at Sun Microsystems and General Electric. With a BS in Mechanical Engineering and an MBA in International Marketing, Jim is a frequent presenter and consultant to leading design and engineering software firms on software development technologies applied to design and engineering.
Sam Ramji, VP Cloud Platform, Autodesk 
Sam Ramji brings approximately 20 years of industry experience in large scale cloud software, product development and open source strategy to Autodesk; most recently he was VP Product Management for Google Cloud Platform (GCP). Sam was the founding CEO of Cloud Foundry Foundation, Chief Strategy Officer for Apigee (APIC), designed and led Microsoft's open source strategy, founded the Outercurve Foundation and drove product strategy for BEA WebLogic Integration. Previously he built distributed systems and client software at firms including Broderbund, Fair Isaac and Ofoto. Sam is an influencer and advisor to multiple companies, including Accenture, Insight Engines and the Linux Foundation, and served on the World Economic Forum's Industrial Internet Working Group. 
Brian Roepke, Senior Director, Forge Product Management & UX, Autodesk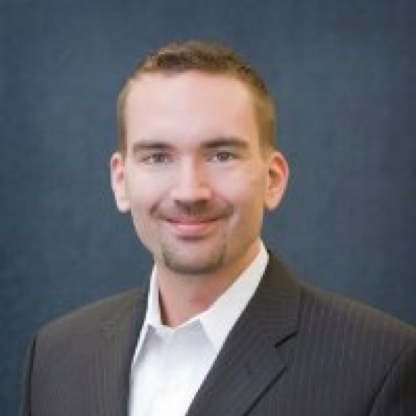 Brian Roepke is the Head of Product Management and Users Experience for Autodesk's Cloud Platform, Autodesk Forge. In this role, he is responsible for the strategy and direction of the cloud platform used both internally for all of Autodesk's cloud development but also used by independent software vendors and Autodesk customers to build new, innovative solutions in the cloud. Brian has been with Autodesk for 15 years and has 20 years' experience in the industry. Prior to his current role, he held various leadership roles including Product Management, User Experience and Customer Success. Before Autodesk, Brian was the founder and CEO of a company called truEInnovations, the developer of what is known as Autodesk Vault today. Autodesk acquired Brian's company in 2002.
The Forge team is also excited to introduce our two customer speakers at our DevCon Keynote: 
We asked Wendy and Terry what they thought one of the biggest opportunities with cloud platforms is, as well as what excites them the most about this coming year. Read their answers and learn a little bit more about them below. 
Wendy Rogers, President/CEO, eSUB Construction Software
Throughout her 25 year career in construction, Wendy Rogers has continuously pushed the boundaries for change. As Founder and CEO of eSUB, Wendy has been a passionate champion of the skilled trades, and developed eSUB, a field first, cloud platform for the trades to enable labor tracking, productivity, and collaboration at a time when the term "Cloud" didn't exist. During her career, Wendy has worked with many trade associations providing educational and thought leadership seminars both nationally and internationally. She also chaired Marketing and Political Action Committees, and is a former Board Member of the Associated General Contractors (AGC), and currently is a Board Member of the San Diego Software Industry Council.Recognized for her technology expertise, Wendy has worked with development teams in many parts of the world and is passionate about cultivating and connecting disruptive innovators across all stakeholders in construction. Her current work, alongside with Autodesk proposes a new definition of labor. The Integrated Labor Delivery (ILD) Consortium makes one basic assumption. That labor starts prior to construction with key contributions from constructability experts-the key trades. Today, Wendy and her team at eSUB are working with the Autodesk Forge team to capture real time field data and then manage, and leverage that data, into workflows that encourage transparency and efficiency, linking key stakeholders from design through the lifecycle of the building.
What is one of the biggest opportunities you see with cloud platforms?
"In construction, the cloud opened up the door for the field team and the office team in a company to connect and share information in real-time. Now, with the vast number of applications and technology available, open cloud platforms and integrations connect dispersed people and systems to automate workflows.  It no longer matters where you are located, what systems you use, or what company you represent, all project stakeholders can collaborate and communicate more closely than ever before." 
What is one thing you are most excited about this coming year?
"Breakdowns in communication cause construction projects to go over budget and behind schedule. Our team at eSUB is excited about leveraging the Forge platform to link multiple stakeholders and dispersed data into workflows that streamline collaboration and transparency for the benefit of the project." 
Terry Davis, Director of Digital Marketing, JELD-WEN
With a Masters in Technology Management, 18+ years of experience in digital technologies and 13 year with JELD-WEN, Terry Davis couples industry knowledge with the latest tools to deliver world class experiences. Over the last 5 years in his role as Director of Digital Marketing, he has taken JELD-WEN Marketing through a digital transformation, implementing state of the art platforms and integrated business processes.  He just implemented for the first time in JELD-WEN's history a complete Marketing Product Master, setting the stage as JELD-WEN evolves into a data driven organization. Terry sits on a global governance council with his peers in Europe and Australia, where they share best practices and set global stands. These standards have set the guidelines for shared platform on which the US and Europe will each be launching new state of the art websites going into 2019. When Terry is not pursing his passion of solving difficult problems, he loves to spend time with his wife, 6 kids, 2 cats, a dog and a lone gold fish.
What is one of the biggest opportunities you see with cloud platforms?
"The biggest opportunities with the cloud platforms are that different organizations can partner so easily together to create new experiences where the solution is greater than sum of the two parts."
What is one thing you are most excited about this coming year?
"The most exciting thing we see in partnering with Autodesk is their commitment to move forward in this new forge platform. For us this means that as they launch new tools we are able to quickly take advantage of them and deliver new and exciting experiences for our partners in the industry."
If you haven't yet registered for Forge DevCon, don't wait! Tickets will sell out - get yours here today!